Other Activities
& Things To Do in Marsa Alam
Whether diving is not your cup of tea or you just consider taking a day off so your body can recover, there are a lot of other things to do in Marsa Alam and around.
We can help you organize plenty of activities apart from diving & snorkeling, like: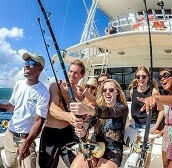 Beginners or professionals: board a private deep sea fishing trip and catch your dinner!
Warm conditions, crystal clear waters and constant side-shore wind from the North…what else?
Quad or Jeep Desert safari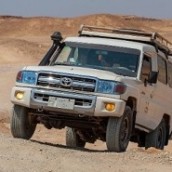 Experience driving between the desert mountains and get an unforgettable chance to see the Bedouin life!
Or how to explore the underwater life of the Red Sea without even getting wet!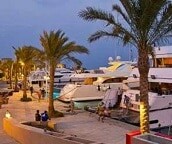 Enjoy the pulsing night life in Port Ghalib luxurious marina, with its many restaurants and bars.
Wadi el Gimal National Park
Protected area since 2003, Wadi el Gimal (Valley of the Camels in Arabic) covers 7,000 km2 of land and sea. Thanks to its many mangroves, the park hosts an affluent biodiversity.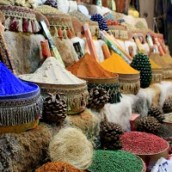 Explore the oldest port on the Red Sea with its 16th century Ottoman Citadel, and choose amongst a variety of shopping options in authentic local markets.
Day trip (or longer…) to Luxor
Because "Nothing in the world compares to the scale and grandeur of the monuments that have survived from ancient Thebes." (Lonely Planet)