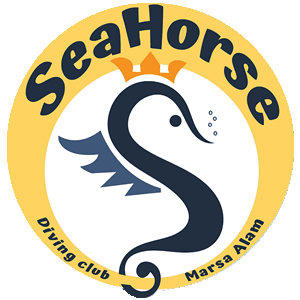 Professionalism
We want you to get the most from your diving experience; whether you are a beginner who is looking for a great spot for their first dive, or a qualified diver eager to explore the South Red Sea, our mission is to share our love for the marine world to everyone in the safest, most fun and ecologically friendly way possible.
A diver's paradise
Marsa Alam's whole coastline is a huge reef of exceptional quality, with new dive sites being discovered all the time. It is known for its amazing marine life, good visibility, healthy reefs and good conditions all year-round. Here we have some of the most pristine underwater habitats in the world, as most of our dive sites are still unspoiled.
Aware Divers
As ecofreaks, we are concerned with the protection of this exceptional natural environment as the touristic activity grows in the area. That's why we believe in the urge of raising environmental awareness to preserve our oceans and we aim at promoting good dive practices during our explorations.
Clients About Us
"Hey guys, just to let you know that I just received my OWD certification card 🙂 i'm sooo proud !! Thanks for everything Mr Instructor <3 this is just the beginning of my diving life - I already miss Egypt and hope to come back soon."
"Encore merci pour notre baptême de plongée hier. TOP ! Et merci pour les photos/vidéo, quels jolis souvenirs. La cerise sur le gâteau ! Le montage de la vidéo est très bien construit. J'en ai eu les larmes aux yeux… Bonne suite à votre entreprise."
"One more time I would like to express thankfulness for not only showing underwater world but also for immortalized them on pictures and movies. Thank you for having possibility to take a look at the city of Marsa Alam at evening time, and being introduced to your friends. That was priceless experience !"
"Thank you for the nice time we spent in Marsa Alam and your friendly presence there. I wish you the best further on and as we diver in german say: Gut Luft!"